--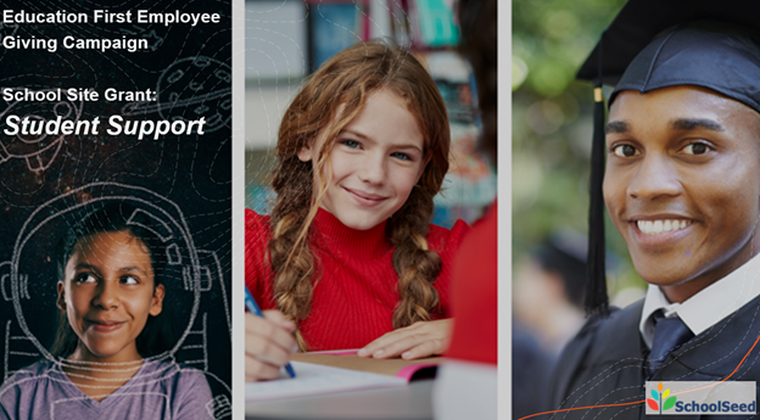 Education First Employee Giving Campaign (Site Grant | Student Support)
(The SchoolSeed Foundation)
Your Support Can Make the Difference. As a Shelby County Schools employee you understand the challenges, but you also see the potential. You have never given up on our students. In fact, you have supported them in so many ways. Now you have an opportunity to support your child, grandchild, niece, nephew or friend's school with the first annual Education First Employee Giving Campaign. The campaign makes it easy for you to support innovation in our schools through our online giving portal. You simply select what you would like to give spread out over 12 months.
The Education First Giving Campaign gives you control and the option of directing where you want your financial gift to go. Your contribution is tax deductible and you will receive a contribution acknowledgement from SchoolSeed, a 501 (c) (3) charitable organization, for your tax records.
The Student Support site grants will provide; access to scholarships, school supplies, student enrichment activities, homeless support, coats for kids, etc.
Suggested Giving Levels
$50 deducted over 13 pay periods $3.85 per pay period
$100 deducted over 13 pay periods $7.69 per pay period
$200 deducted over 13 pay periods $15.38 per pay period
$500 deducted over 13 pay periods $38.46 per pay period